Playlist
Ain't No Love In The Heart Of The City - Whitesnake                  Alright Now - Free 
Be My Friend - Free                                                                        Black Night - Deep Purple 
Black Rose - Thin Lizzy                                                                  Blowing Free - Wishbone Ash 
Burn - Deep Purple                                                                        Can't Get Enough Of Your Love - Bad Company 
Comfortably Numb - Pink Floyd                                                   Crying In The Rain - Whitesnake 
Doctor Doctor - UFO                                                                      Don't Believe A Word - Thin Lizzy 
Echoes - Pink Floyd                                                                       Emerald - Thin Lizzy 
Fire & Water - Free                                                                         Fool For Your Loving - Whitesnake 
Highway Star - Deep Purple                                                          Jailbreak - Thin Lizzy 
Lights Out - UFO 
Only You Can Rock Me - UFO                                                         Overdose - AC/DC 
Radar Love - Golden Earring                                                         Rain - Status Quo 
Rock And Roll - Led Zeppelin                                                        Rosalie - Thin Lizzy 
Shoot Shoot - UFO                                                                          Substitute - The Who 
The Boys Are Back In Town - Thin Lizzy                                        The Green Manalishi - Judas Priest 
The King Will Come - Wishbone Ash                                             Waiting For An Alibi - Thin Lizzy 
Walking By Myself - Gary Moore                                                    When A Blind Man Cries - Deep Purple 
Whiskey In The Jar - Thin Lizzy                                                      Wish You Were Here - Pink Floyd 
Wishing Well - Free                                                                         Woman From Tokyo - Deep Purple 
Won't Get Fooled Again - The Who
The Band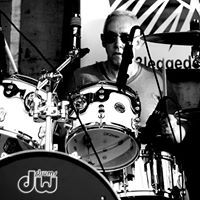 Andy B - 07740 645763
Andy started playing drums at 13 and was taught by his friend who was a working jazz drummer.  
He joined his first band at 15 and played local pubs/clubs in the Lincolnshire area until he joined the Royal Air Force at 16.  Whilst in the forces he played with lots of bands playing a wide variety of music from funk to rock.  
Andy has a passion for classic rock and has been with the band for 3 years.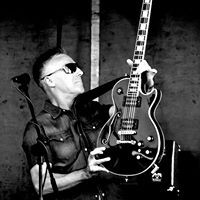 Rob - 07796 996045
Rob started playing piano age 7 and progressed to keyboards and his first band aged 14, quickly realising that he really wanted to play guitar he bought an old acoustic and transposed the piano chords to guitar and is entirely self-taught. After a few false starts trying to put a band together Rob joined Mansfield-based original rock band 'Shocksplit' on bass guitar in late 1988 and wrote much of the material over the next few years, gigging extensively in England and Wales until the demise of the band in 1993. The same year Rob formed 'Freakzone' with Shocksplit drummer Alan Ellis, ex-Geneva guitarist Rich Ashford and Dean Harrison from Headstrong, after a number of line-up changes a deal with Noise records fell through and the band split in 1998. Rob went onto form 'The Adhesive Experience' the same year this time on guitar and lead vocals, joined by Alan Ellis on drums and Tony Butterworth on bass, Al left in 2000 and was replaced by Savage guitarist Andy Dawson on drums. 'Adhesive' wrote a lot of original material and were joined in the studio and live by the very talented Lee Horsley on Hammond organ (Lee now plays with Spiritualized and The Selecter). The band gigged throughout the Midlands until calling it a day in 2008. In 2009 Rob joined '3 Legged Cat' on guitar and lead vocals and continues to front the band.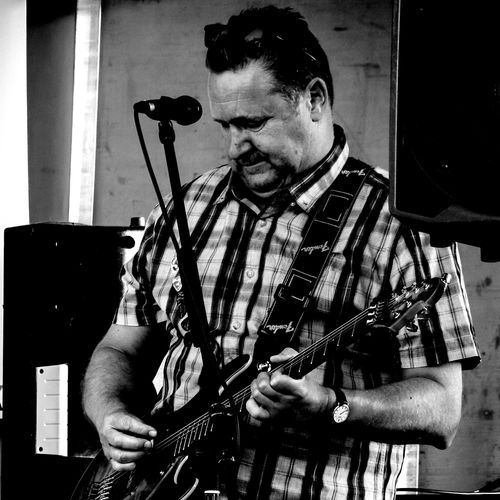 Andy H - 07816 441352
Andy first picked up a guitar when he was about 12 years old, it wasn't his though. His older brother is also a musician (keyboards) and had a band who used to practice at their house in Leeds and their guitarist used to leave his guitar there between practices. Andy was in total awe of this beautiful instrument – A White Antoria Stratocaster so he knew then that this was something he was going to have a go at. First guitar (acoustic) was at age 14, and after buying a chord book – completely self taught. First band was with and 2 girl singers. Next up was a 3 piece rock band playing Rock covers and some originals, bearing in mind this was the era of Deep Purple, Zeppelin, Sabbath, Hendrix, Lizzy, Floyd etc etc, so basically in Rock Heaven. Another 3 years on and he sold his soul to the devil and played in a Club covers band, aptly named Cover Story. They played in Clubs and pubs around the Yorkshire area and some pretty challenging clubs not for the faint hearted, he says..... They did win Northern Club band of the year award though! After moving to Chesterfield, he had a period of inactivity, however some work colleague musicians suggested a get together to see if they were any good and went on to form '3 Legged Cat' which after numerous band member changes, he's happy to say he's still in today, the only remaining original member.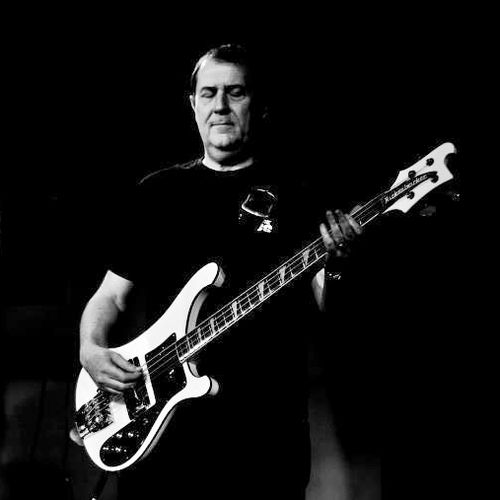 Col - 07502 007005
Colin has been playing bass on stage now for almost 50 years, initially performing at Working Mens Clubs, Miners Welfares etc all over the Midlands and South Yorkshire. A job move then lead to playing in bands in Shropshire,  before a return home to Nottingham came in the late 90's. 
An invite to become involved with Nottingham Hot Property lead to the formation of the respected function band Zut Alors! . After many years, a yearning to return to his "Rock Roots" led to him joining 3 Legged Cat in mid 2019
Influences come from Chris Squire, Martin Turner and Steve Harris with more modern likes of the bands Metallica and the Foos. 
Equipment wise it just has to be the Ric matched with Trace Elliot, Markbass and Barefaced gear, the more modern equipment being a lighter, and therefore welcome, option.